Health Peak Services are provided by Dr. Temitope Oyegbile (Psychiatry) and Dr. Tayo Oyegbile-Chidi (Sleep Medicine & Neurology), who are board certified in their unique areas of specialization.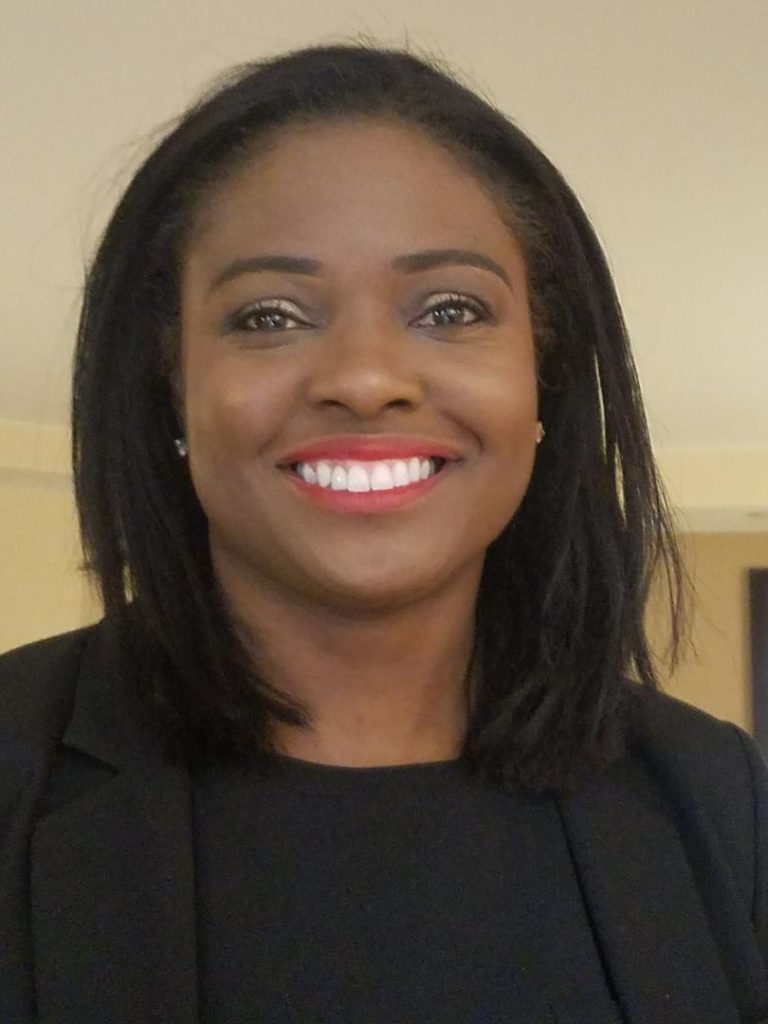 Dr. Temitope Oyegbile earned her medical degree from the University of Ilorin. She completed her residency in General Psychiatry at Cabrini Medical Center & Westchester Medical Center in New York & Westchester, New York. She completed a Child & Adolescent Psychiatry Fellowship at Strong Memorial Hospital/University of Rochester Medical Center in Rochester, New York. Dr. Oyegbile began her Psychiatric practice at various community mental health clinics in Upstate New York. She currently sees patients in Northern Virginia, where she focuses on adults, adolescents and children with psychiatric disorders in her private office and at Dominion Hospital. Dr. Oyegbile is board-certified in Child & Adolescent Psychiatry and General Psychiatry. She is a member of the American Psychiatric Association (APA), American Academy of Child and Adolescent Psychiatry (AACAP), Washington Psychiatric Society (WPS), and Child and Adolescent Psychiatry Society of Greater Washington (CAPSGW). She also serves on the Executive Council of CAPSGW as the Virginia Representative. She is also the Vice-President of the Medical Staff Committee at Dominion Hospital. She is actively involved in spearheading tele-psychiatric services nationally with a focus on providing tele-psychiatry services in the local community clinics in Upstate New York.
Tope Oyegbile, M.D.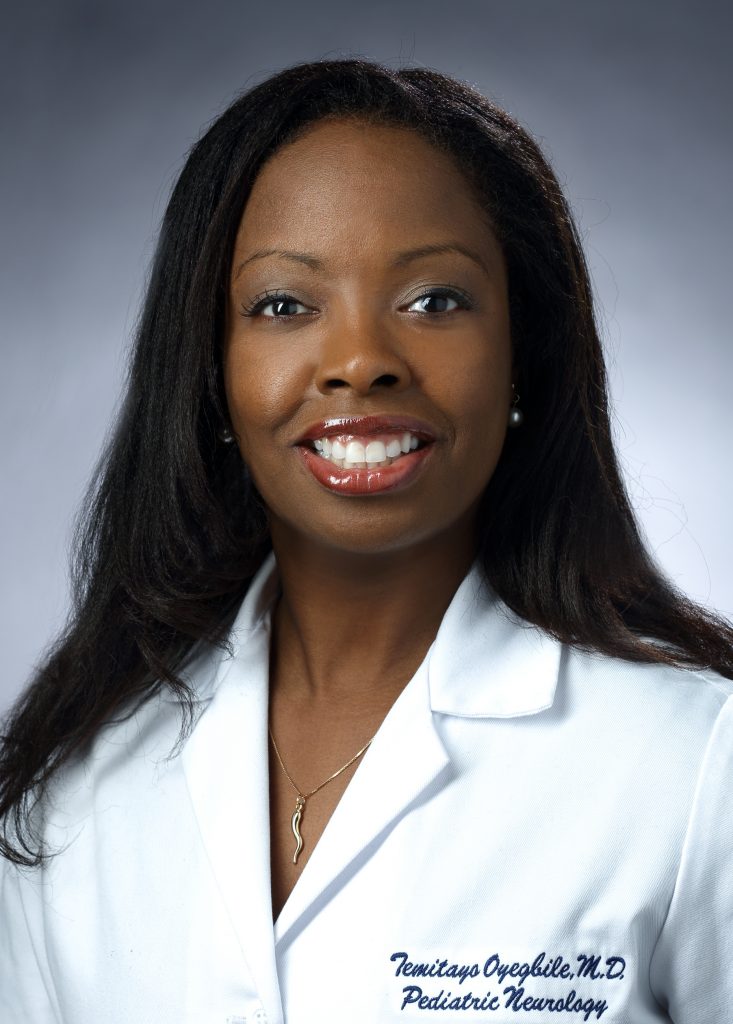 Dr. Tayo Oyegbile-Chidi earned her M.D. and Ph.D. in Neuroscience at the University of Wisconsin School of Medicine and Public Health. Her Ph.D. focused on specifically evaluating cognitive dysfunction and brain imaging abnormalities in individuals with epilepsy. She completed a residency in Pediatric Neurology at New York Presbyterian Hospital and her Sleep Medicine fellowship at Northwestern Memorial Hospital in Chicago where she trained under Dr. Phyllis Zee. Dr. Oyegbile-Chidi is board certified in Neurology with special certification in child neurology, Sleep Medicine and Epilepsy. She currently serves on the board of directors of the National Sleep Foundation as well as the Epilepsy Foundation of Washington DC. Dr. Oyegbile-Chidi is an assistant professor at Georgetown University in the Department of Neuroscience and has written numerous peer-reviewed articles and chapters on several topics including epilepsy and cognitive dysfunction, pediatric epilepsy, sleep problems associated with neurologic disorders, adolescent sleep disorders, and sleep and concussion. She is a member of American Academy of Sleep Medicine (AASM), American Epilepsy Society (AES) and American Academic of Neurology (AAN). She serves on several committees in the AAN. She is a pioneer in tele-neurology and tele-sleep services in the DC/Maryland/Virginia area. She also sees patients in Northern California.
Tayo Oyegbile-Chidi, M.D., Ph.D.